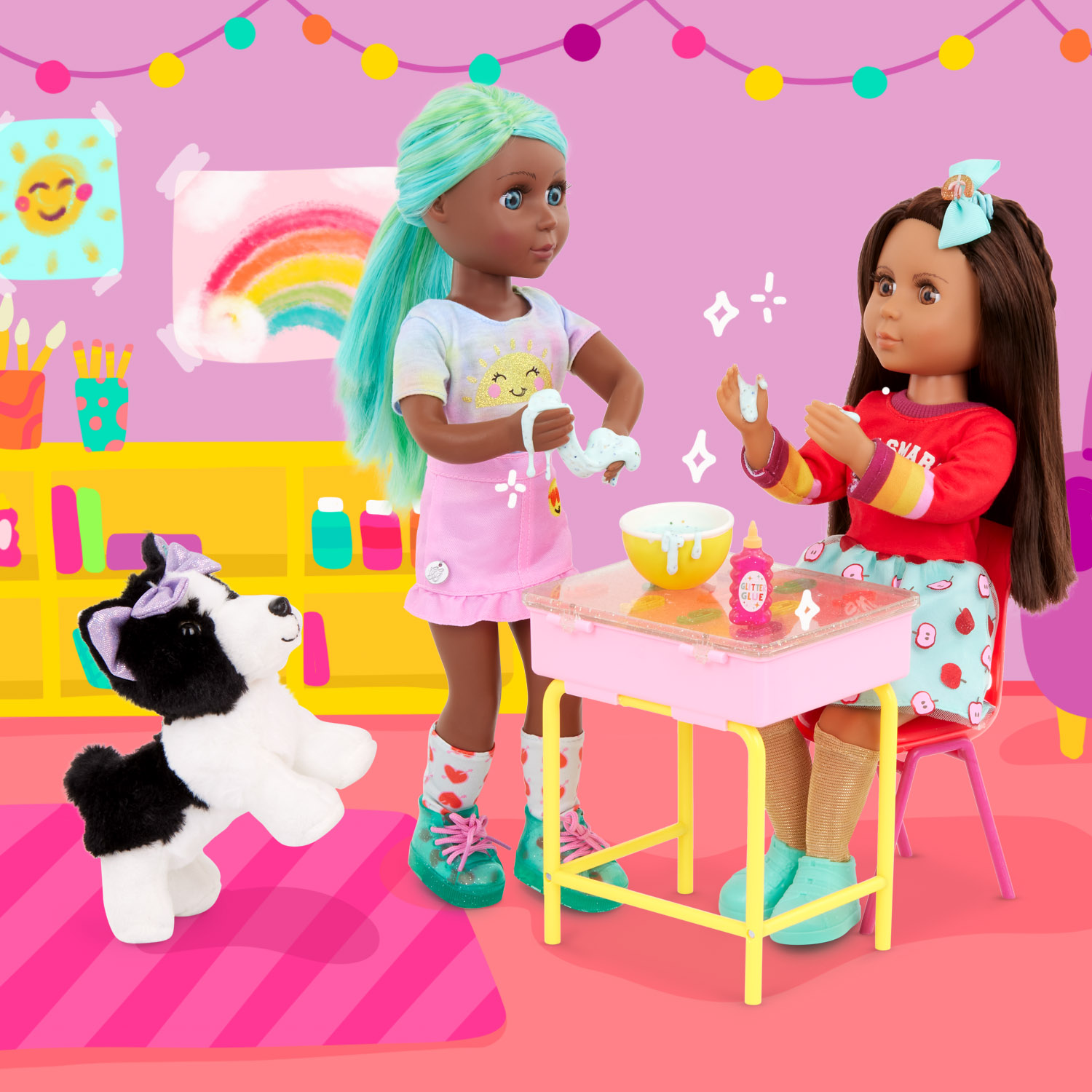 Looking for an easy activity to do with kids? Try making slime! Homemade slime only requires a few common ingredients, and you can make it in any color you want. It's a quick, DIY sensory activity that's perfect for birthday parties and weekends that could use a little dazzle.
While you don't need to use any glitter for this recipe, we love how our slime sparkles and shines. Adding glitter also lets you make funky color combinations, like pink slime with golden glitter, or green slime with blue glitter! As an alternative, try using glitter glue. This 3-in-1 option can save you time, and it won't risk spilling loose glitter on the floor! 
Ready to give our glitter slime a go? We hope you love it! Follow the recipe below, and if you have any questions, scroll down for our FAQ. 
6 oz clear PVA glue or glitter glue
10 drops liquid food coloring 
½ tsp baking soda 
2 tbsp water 
½ tsp glitter 
1 – 1 ½ tbsp contact lens solution*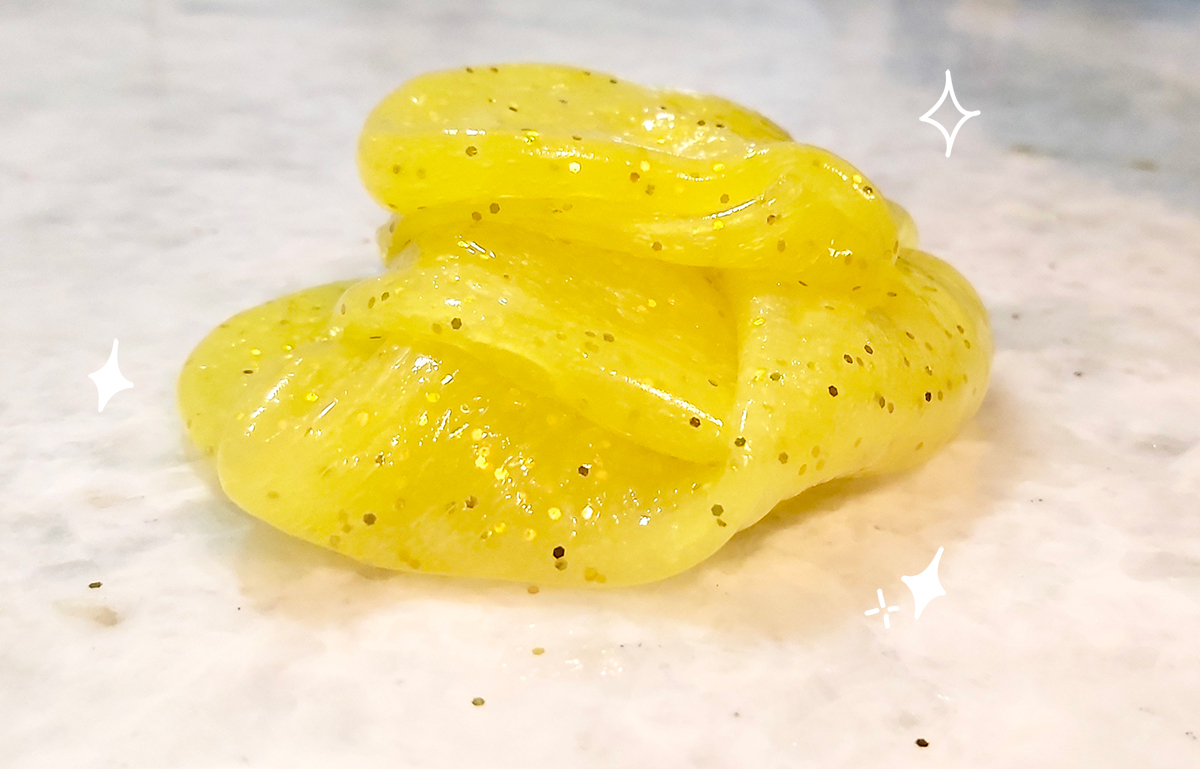 Pour the glue into a large bowl, then add a few drops of food coloring. Stir to mix.
Add ½ teaspoon of baking soda and 2 tablespoons of water to the mix. Stir gently to avoid making too many bubbles. Stir in the glitter once the mixture is smooth.
Slowly add in the contact lens solution, ½ a tablespoon at a time, until the slime begins to pull away from the sides of the bowl.
Knead the slime with your hands for about 2 minutes. The slime will be very sticky at first! The longer you knead, the firmer the slime will get.
Play with the slime! Stretch it, roll it, and squeeze it in your hands for a fun sensory play experience. Store in a sealed plastic bag for up to 3 days.
*Contact lens solution must contain boric acid and sodium borate for the recipe to work.  
Is it safe for kids to make slime?
Only grown-ups should handle the slime's ingredients. Wash hands before and after making the slime and consider wearing gloves for an even cleaner approach. Always monitor children playing with slime and keep the slime out of reach when playtime is over. Slime is not safe for consumption.
Can I use white glue?
This recipe was tested using clear glue. Therefore, white glue may not have the same effect. You may need to use more food coloring for the slime to be vibrant. If you want to experiment, let us know your results by tagging @myglittergirls!
Why do I need contact lens solution?
The boric acid within the contact lens solution is what makes the slime stretchy! It's an important ingredient, as it makes the slime take shape and gives it that satisfying texture. If you don't have any solution at home, you can find large or travel-sized bottles in most pharmacies.
How do I make stripes?
Create multicolored slime by tripling this recipe in 3 separate bowls. Once you have all 3 colors, stretch your slimes out, side by side, and twist them together. We like to make yellow, pink, and blue slime to match Gia and Gypsy!
My slime is too sticky, what do I do?
Keep kneading! Slime is often sticky when too much water has been added. If your slime is still too sticky after kneading, try adding ½ teaspoon of more eye contact solution.
How can I store slime?
When you're done playing, store your glitter slime in a sealed plastic bag. The slime should last for a day or two. Take it out again when you want to play, or keep it sealed – kids can continue to play with the slime as a sensory bag!
How was your glitter slime experience? Let us know and show us your dazzling creations by tagging @myglittergirls on Facebook, Instagram, and TikTok!