The school year may be coming to a close, but kids can still have fun with their classmates! There is so much you can do to keep your child's friendships strong and bright all summer long.
Here are 3 great ways for kids to stay in touch over the summer: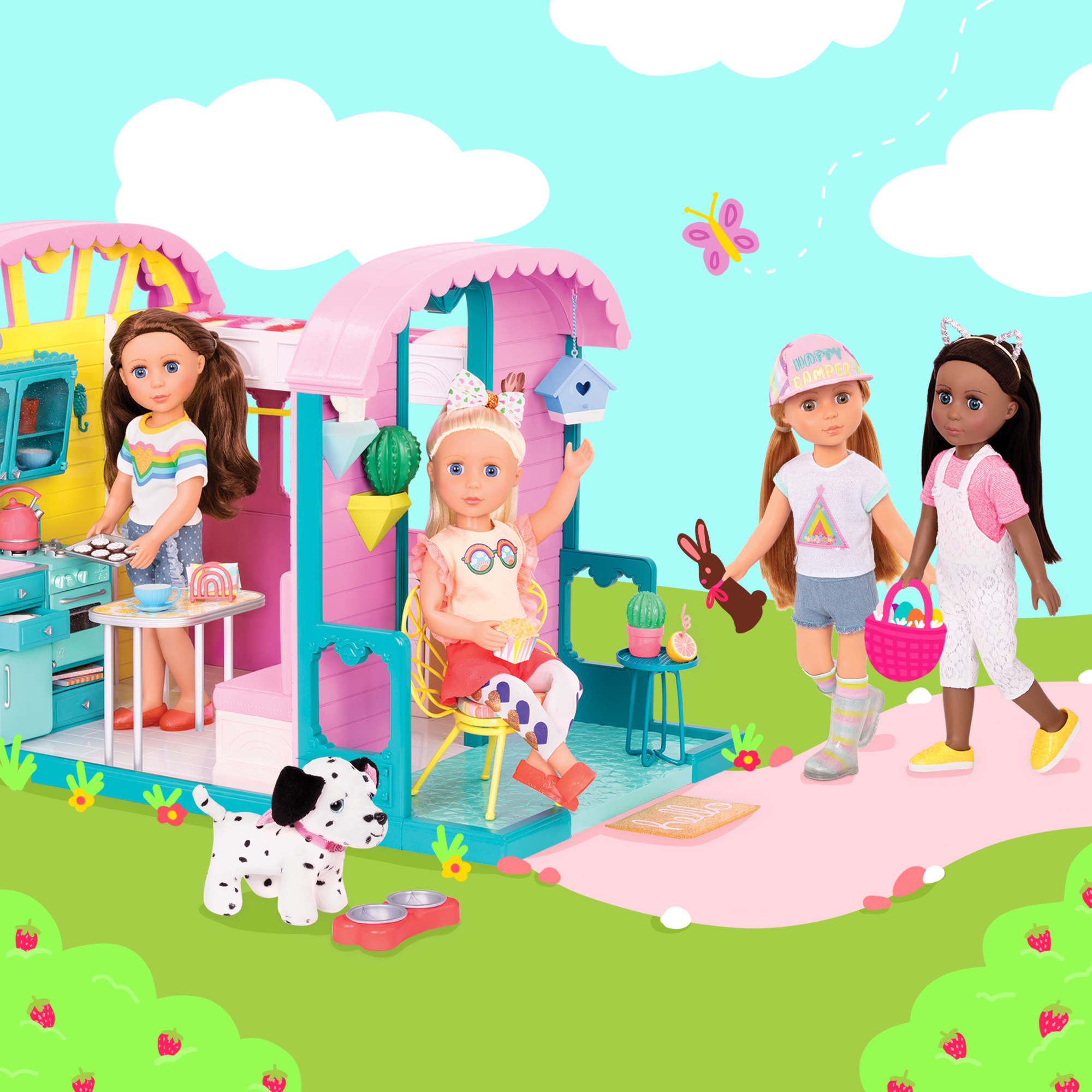 Set up some fun playdates throughout the summer season! Kids can spend the afternoon playing a game, going outside, or sharing their toys. For a playdate that really stands out, allow your child to bring a friend along for a family outing. Beaches, movie theatres, and amusement parks are extra special when you visit them with family and friends.
Here are some fun playdate ideas to try this summer:
Doll Time: Ask your child's friends to bring their dolls over to your home for dazzling and imaginative play. They could trade outfits!
At-Home Splash Pad: Bring out the sprinkler and water balloons for a whale of a time. Look out for rainbows!
Rainy Day Crafts: Make glitter slime, host a dance party, or create a garland of flowers! There are lots of fun things to do indoors on a rainy day.
Be sure to get classmates' phone numbers before school is out! If you can't get them from other parents directly, give your kiddo a fillable list with names, parents' names, and phone numbers. Then, add the contacts to your phone, or stick the list onto the fridge. Planning playdates will be so much easier, and your child's friends will only be a phone call away.
Friends leaving town for the summer? Here's how to make video calls sparkle:
Show & Tell: Show friends which toys you've been playing with the most!
21 Questions: In this guessing game, one person thinks of a person, place, or thing, and the other asks up to 21 questions to try and guess the answer.
Charades: Get active! Place your phone or tablet far enough away for your little one to mime words for their friend to guess. And use a family-friendly word generator to keep the fun going!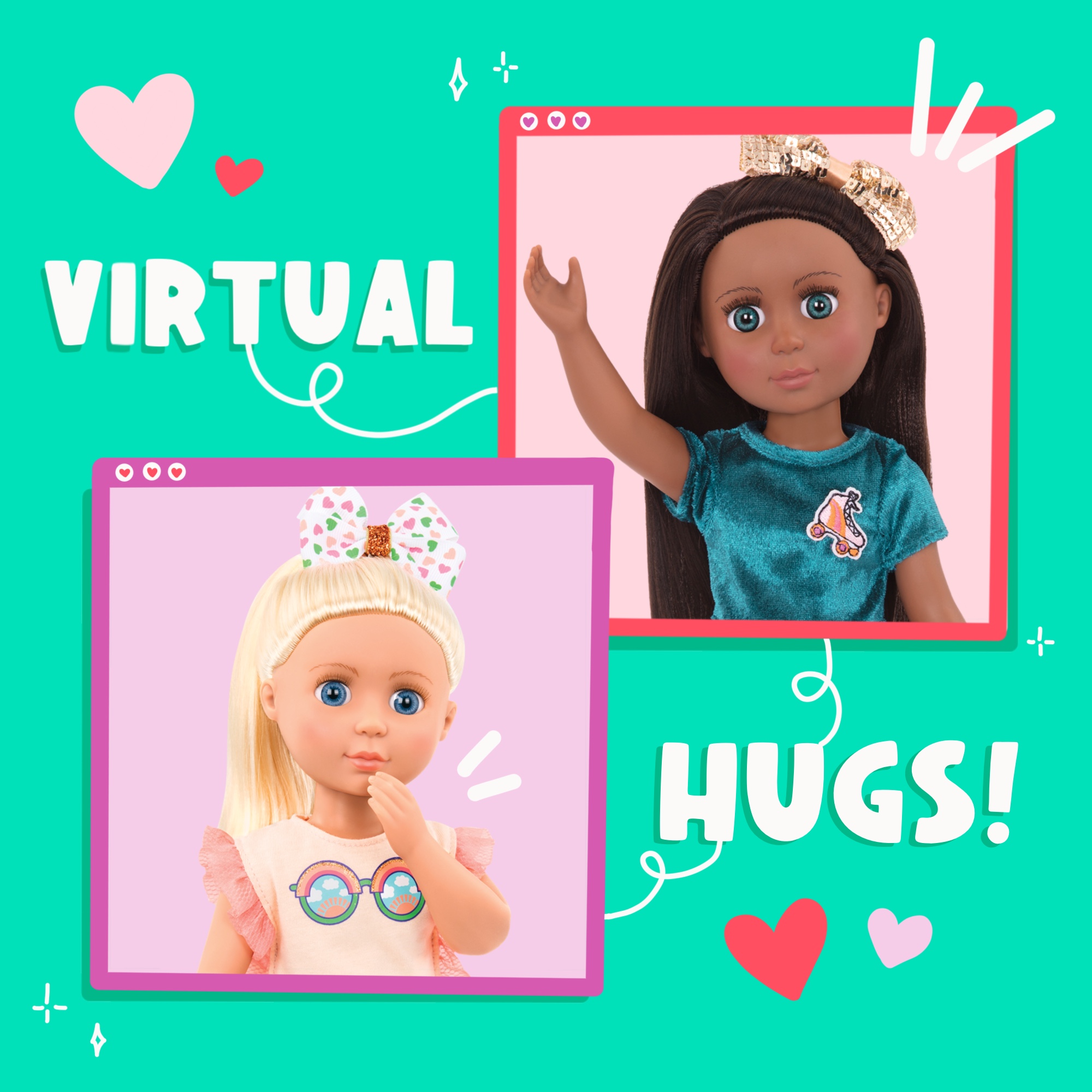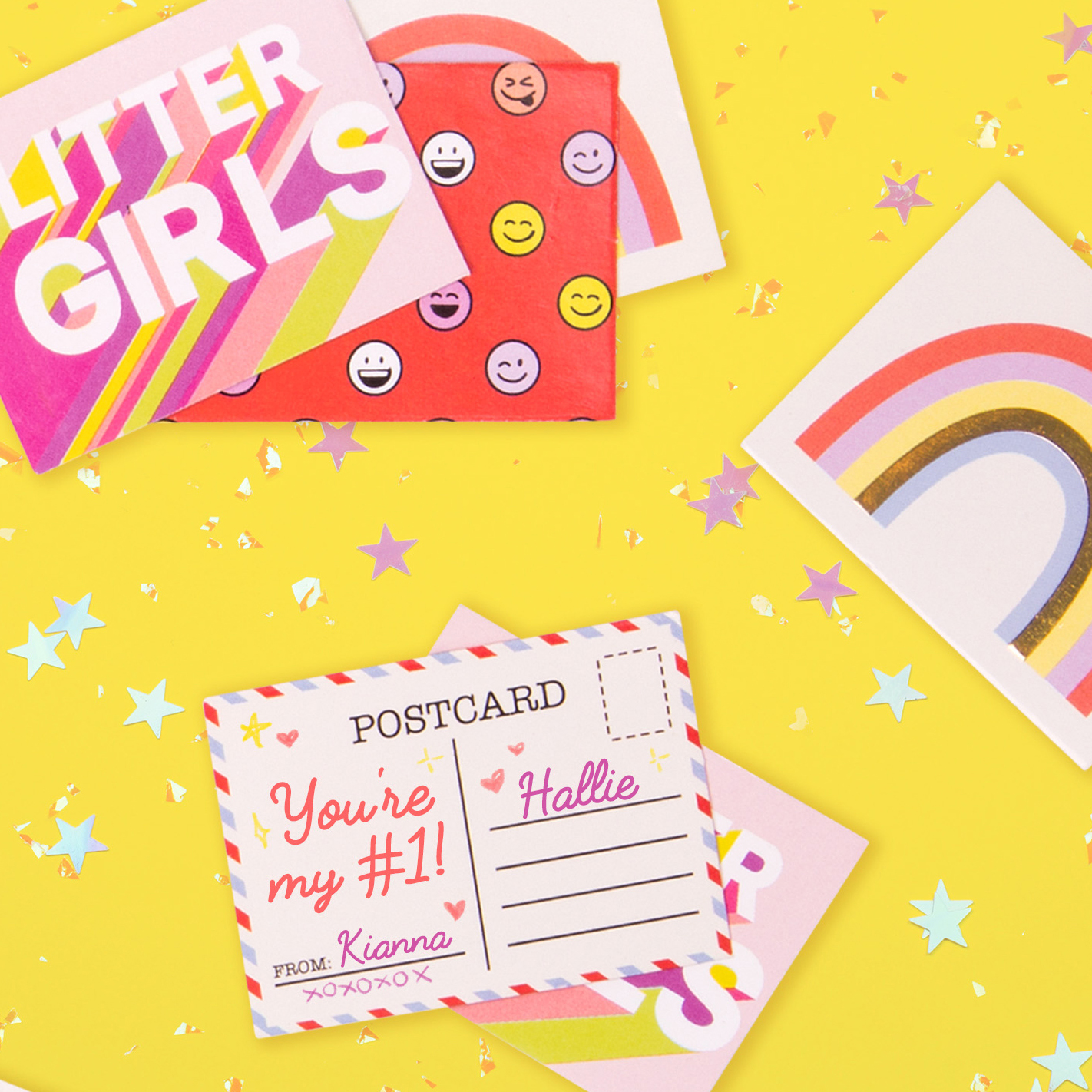 Handwritten messages are super meaningful! They can also be a creative outlet for kids who miss their friends. Create homemade cards or grab postcards while you're traveling to teach your kiddo about the art of letter writing. Mailing a handwritten message is a sweet and traditional way to let friends know how much you care.
Get your child's creative juices flowing by crafting these letters for their friends:
Pretty Pictures: Paint or draw a masterpiece, then write your message on the back. Glue on some glitter for extra shimmer!
Pop-out Cards: Fold a strip of construction paper back and forth to make an accordion. Then, glue the accordion onto the back of a flower or animal cutout that you created. Finish by gluing your pop-out to the inside of a homemade greeting card for a neat little surprise!
Origami Animals: Fold colorful pieces of paper to shape them into animals. Add googly eyes, pipe cleaners, and feathers, then write your message inside!
Friendships should be treasured! So, share these ideas with your kiddo and keep in touch with us by tagging @myglittergirls on Facebook, Instagram, and Tik Tok. And sign up for our newsletter for more bonus content!
GG loves to get creative. Check out all our colorful and dazzling collections below!