Ahh… Fall is here! What a beautiful time of year. From hayrides and carnivals to delicious, seasonal foods, there is so much to enjoy for kids and grown-ups alike. To add a dash of (pumpkin) spice to your kiddo's playtime, the Glitter Girls have come up with 3 play ideas with fall themes. Let the gourd times roll! 
GG Play Prompts jumpstart sparkling adventures by giving kids a place to begin – the ending is up to them and their imaginations!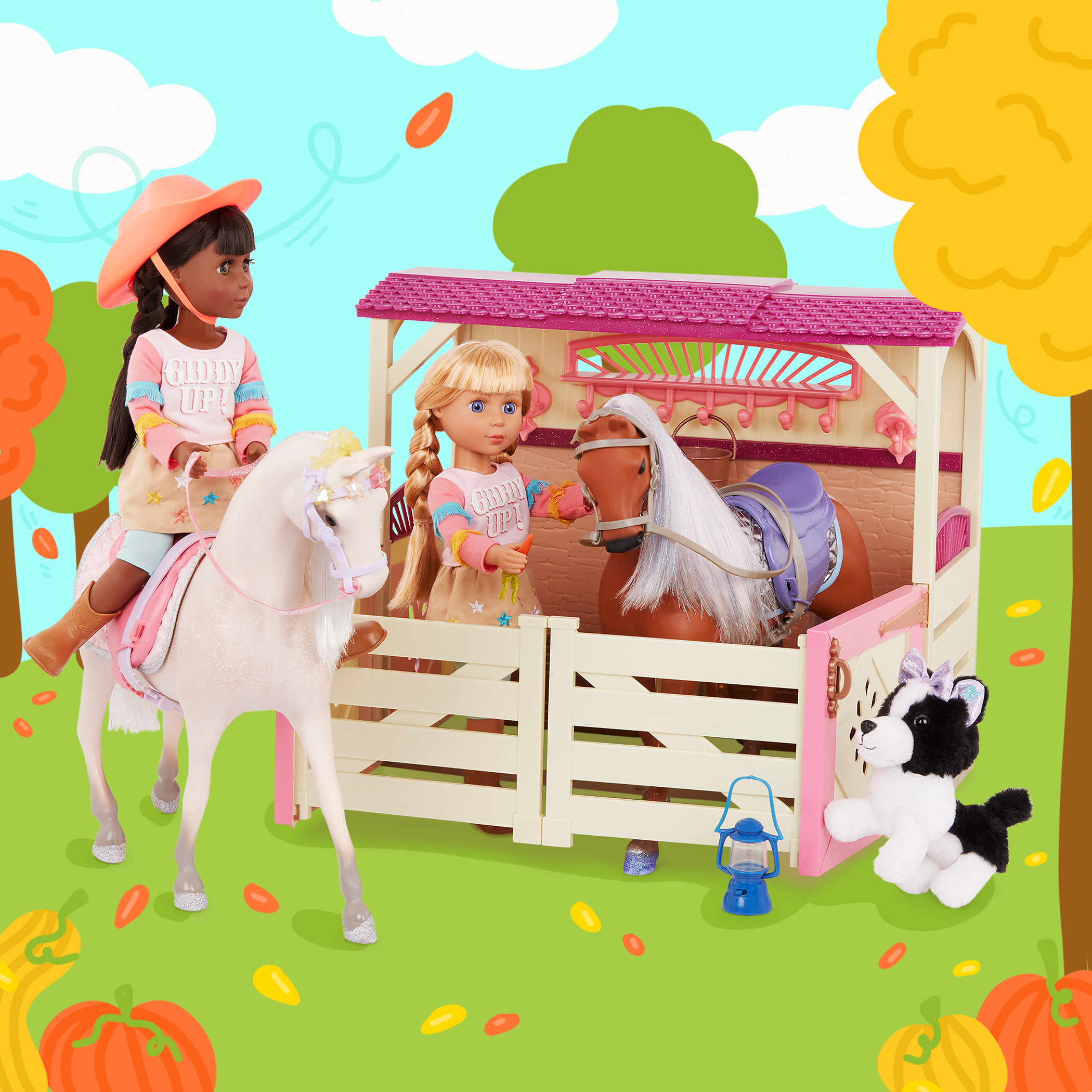 Jolie loves to go horseback riding in the fall! The temperature is perfect, and the scenery is beautiful in all its reds, oranges, and greens. She decides to go exploring on a forest trail, near the stables, with her horse, Starlight. Before she leaves, Jolie lets her friend Floe know where she's going, and what time she'll be back. "Have fun!" says Floe.
Safety first! While your child may be too young to venture out alone, it's important that they learn the basics. Ask them questions like, "why should Jolie tell someone where she's going?" and "what could she bring with her, so she doesn't get lost?" then, guide your kiddo to the right answers.
Keltie and Bluebell are getting burgers at the Drive-Thru before going to a Hallowe'en carnival. Since Keltie is the closest to the window, she takes Bluebell's order and relays it to Torrei, who is working at the Drive-Thru. Keltie is getting a burger with tomatoes, and Bluebell is getting a burger with pickles and lettuce. Together, they'll be sharing a pumpkin milkshake – the perfect dinner for a fall night out!
Did you know that playing with dolls can help kids develop social skills? With this play idea, you can encourage your child to emulate polite behaviors and show attentiveness. You can also engage in what happens in the restaurant such as taking orders, counting ingredients, and cooking food. Oh – and whether it's real or imaginary, always say thank you!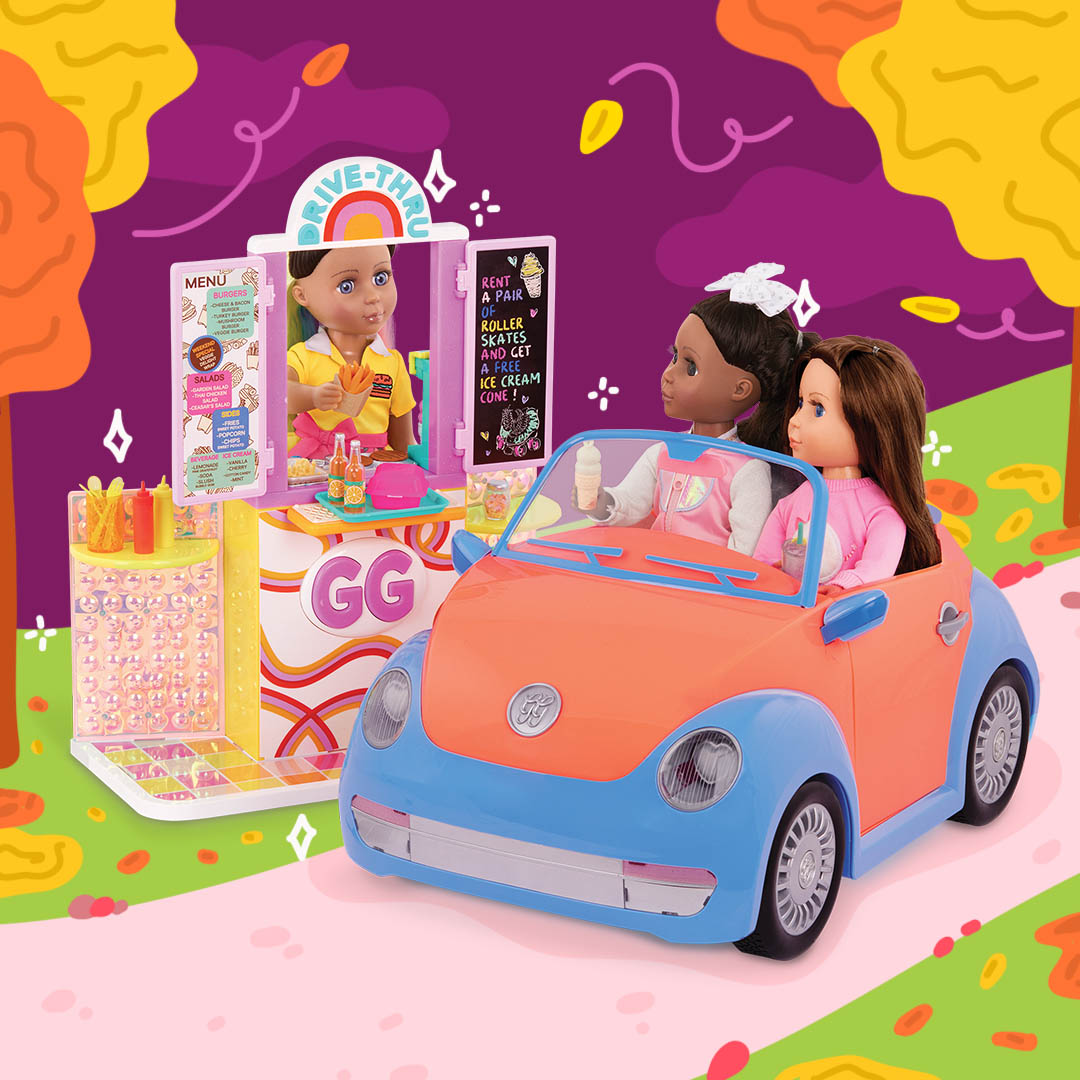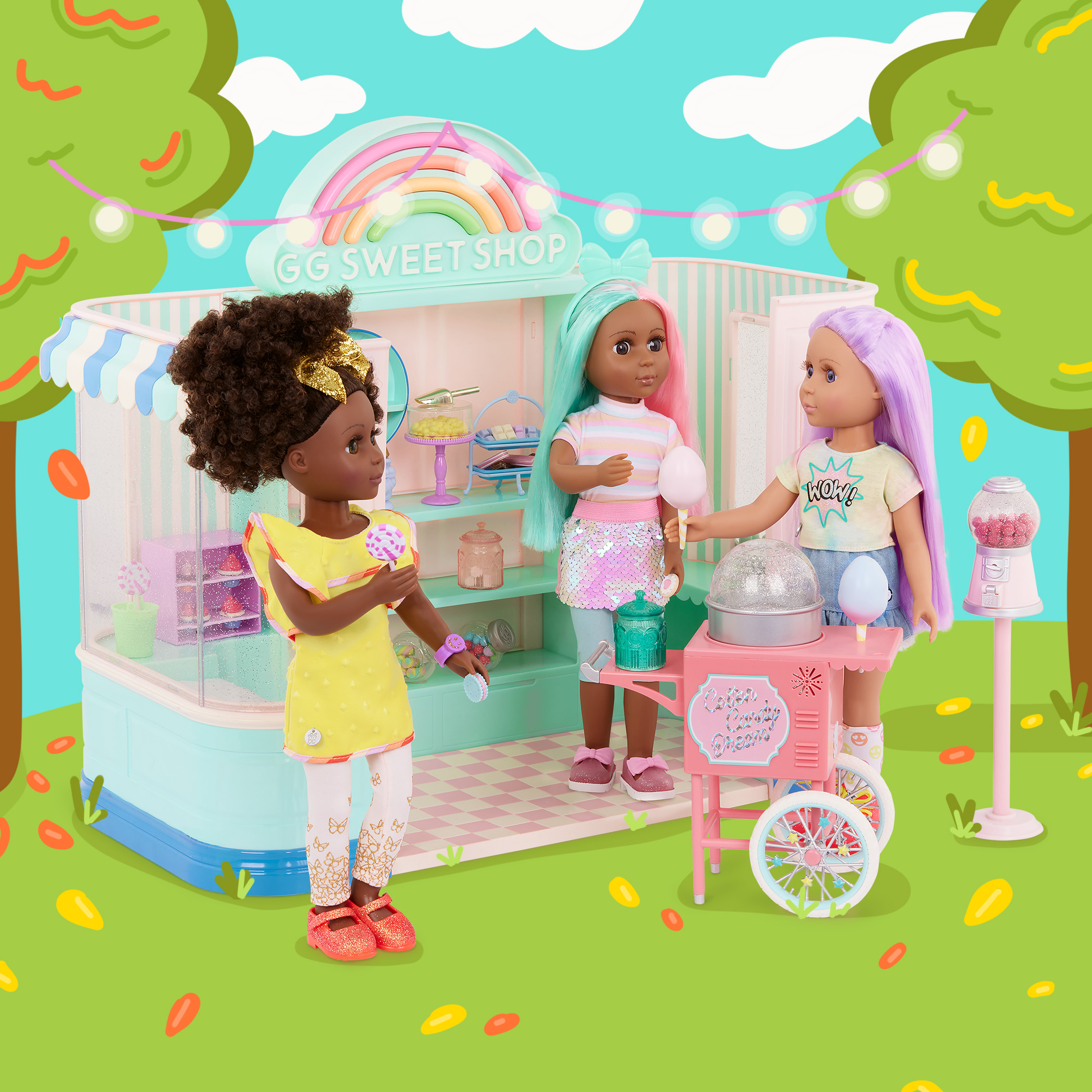 Fall Food Fair at the Sweet Shop
Fall is a tasty time of year! There are candy apples, Hallowe'en treats, fresh pumpkin pies, and so much more. To celebrate the season, the GG Sweet Shop is hosting a food fair. Nelly, Jas, Luma, and all the other Glitter Girls are participating by showing off their dessert-making skills. Yum!
Break out the play food and let your kiddo decide which desserts their dolls are making! Coming up with unique recipes boosts self-confidence while developing fine motor skills and pattern recognition. Fried egg cookies? Why not. Fish cake? Sure! When it comes to your kiddo's imagination, anything is possible!
Glitter Girls dolls and playsets encourage self-expression while embracing friendship. Discover our wide range of 14-inch posable dolls and sparkling accessories to bring kids' imaginations to life. 
What's your favorite thing about fall? Let us know by tagging @myglittergirls on Facebook, Instagram, and Tik Tok!
Check out all our glittering themes below!