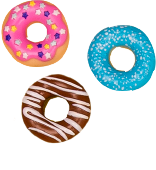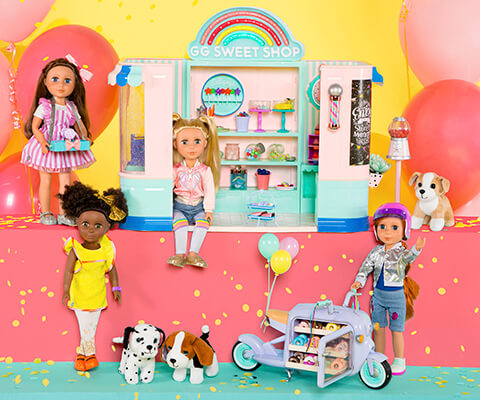 Sweets
Start your journey with the Glitter Girls' favorite treats!
Filled with colorful outfits, posable dolls, and shop playsets for a sweet escape.
14-inch Posable Doll
14-inch Doll: Candice has long brown hair, unique blue eyes with purplish hues, long eyelashes, and she loves going on magical adventures!
Includes: This posable doll comes with a ruffle top, iridescent skirt, fun leggings, hair bow, and glitter shoes.
Easy-to-Play: Candice can sit, stand, bend her knees and elbows, and rotate her arms, legs, and head!
Mix & Match: Clothes and accessories are compatible with most 14-inch dolls.
Recommended Age: This doll is recommended for kids 3 years + (small parts).