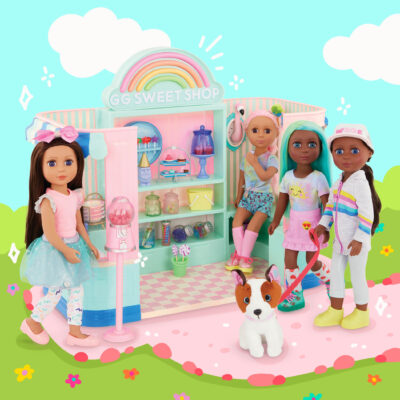 Looking for that special gift? Discover whimsical and wonderful, timeless toys from Glitter Girls! From dazzling, 14-inch dolls with sparkling houses to the cutest stuffed animals and toy horses, we have the best toys for kids 3 years and up. Our collections of bestselling and feature-filled gifts are sure to bring the biggest smiles this holiday season.
Find the perfect kids toys for the little one in your life from this year's list of favorites!
.  
Explore fashion and friendship with a new best friend from Glitter Girls! Each 14-inch doll has silky-soft hair that's fun to brush and style, as well as bendable arms and legs to keep up with your child's imagination. With shimmering outfits and vibrant personalities, Glitter Girls dolls help kids find the sparkle hidden in every day!
A GG bundle is the whole package. All within one box, you have the joy of gifting a beautiful new doll as well as a magical playset for them to play with. Kids can dream up a whole world of possibilities! The best part? There's no assembly required. Just add gift wrap, then slide these presents under the tree!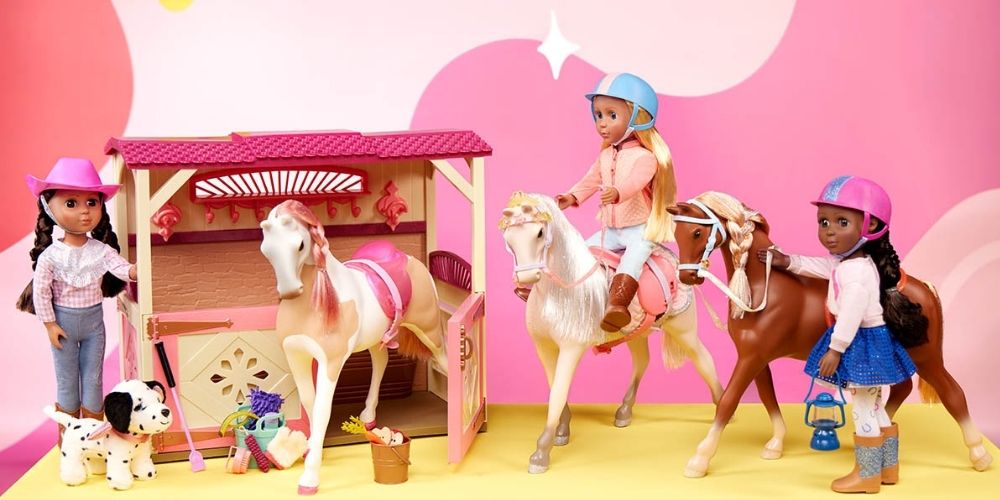 Choosing between a doll and a toy animal? Why not both? Our doll and pet bundles give kids so much to play with for a great price. Use the leashes to take plush pups for walks, braid the toy horses' manes, and play house with the dolls – the playtime possibilities are endless!
Know a little horse lover? Surprise them with a sparkly toy horse from Glitter Girls! These horses are perfectly compatible with 14-inch dolls and come with mini equestrian accessories so that kids can keep them happy and healthy. Brush their soft manes, take their saddles off and put them on again, then ride into fun!
Does your child already have dolls? Surprise them with a bestselling, award-winning playset from Glitter Girls! Loaded with fun features and accessories, each of these toys spark imaginative playtime that lasts. Oh, and our dollhouses are pre-assembled, so all you need to do is wrap them up!
Small Accessories Under $25
Add a little something to your kiddo's stocking with dollhouse furniture and goodies they'll love! Our small accessories bring loads of fun, thanks to their creative details and unique features. Take dolls camping, travel the world, or bring a new puppy home – all for under $25!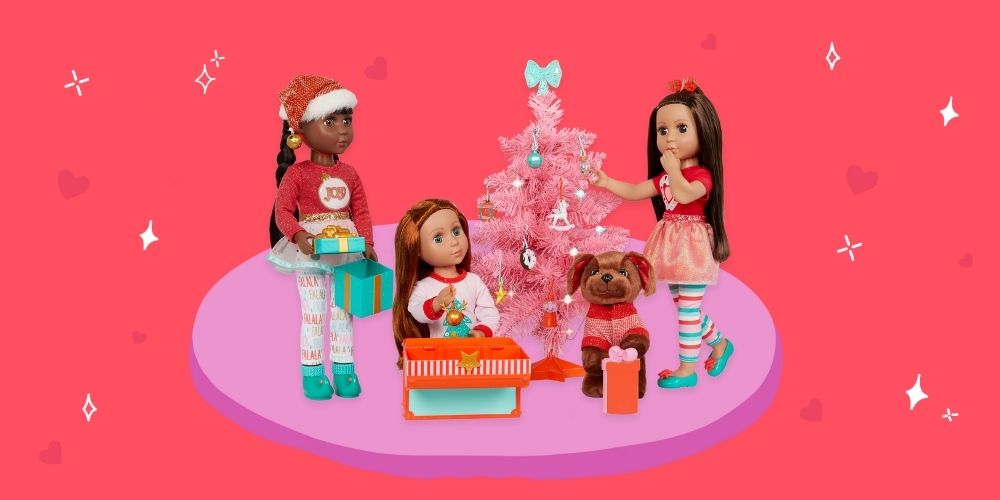 Bring the magic of the holidays into the playroom! The Glitter Girls' holiday collection sparkles with festive details and whimsical features, putting a dazzling new twist on age-old traditions.