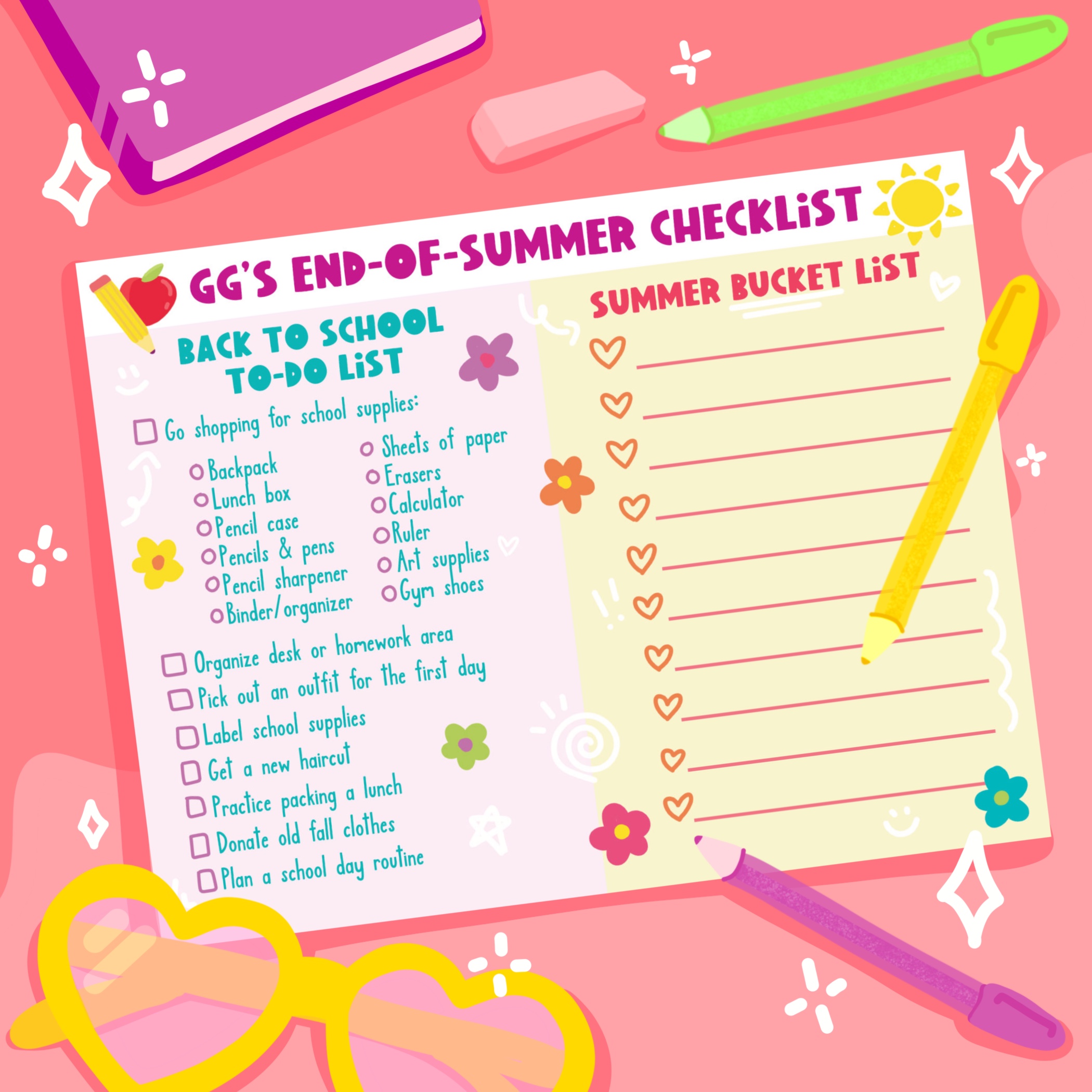 School is just around the corner! And you know what that means: gathering school supplies, shopping for clothes, and getting all your ducks in a row for a new year of learning. It's an exciting time of year, but for little ones, there's a lot of newness to overcome.  
To stay ultra positive, we've come up with a fun, 2-in-1 back-to-school checklist to share with your kiddo. It combines a handy list of to-dos with a blank, end-of-summer bucket list for you and your child to fill out together. Think playdates at the park, board games with the family, and playing with the sprinkler – things your kiddo would love to do before summertime is over! With just a few weeks of summer left, now's a great time to make lasting memories while prepping for the educational road ahead.  
There's so much more fun to have this season, and so much to look forward to! Print the list below and share it with your kiddo. We hope it makes your end-of-summer shine even brighter!
Need some ideas? Here's what the Glitter Girls have on their summer bucket lists! 
Have a playdate 

 

Go to the movies

 

Swim in a pool

 

Have a dance party 

 

Visit the library 

 

Play dress-up

 

Read a book

 

Go for a bike ride

 

Have a movie night 

 

Build a fort

 
We hope you like our list! Let us know how you're getting ready for back-to-school by tagging us @myglittergirls on Instagram, Facebook, and TikTok!
Explore all of our wonderful themes below!